Visitor-Submitted FAQs for WordPress
Often, the people best placed to know what questions your users will run into when using your product or service are the users themselves. With a premium license for our Ultimate FAQ WordPress plugin, you can allow visitors to your site to submit their own questions, along with (optionally) their proposed answers to those questions, to make your FAQs section even more robust!
To get started, go to "Pages" in the WordPress admin and select the page where you'd like for your visitors to be able to submit questions. This could either be below your existing FAQs, underneath the items in your shop, or on any other page where you think visitors might have questions they'd want answered. Once you've got the edit screen open, add the [ submit-question ] shortcode (no spaces after opening and before closing bracket) to the page before saving the page.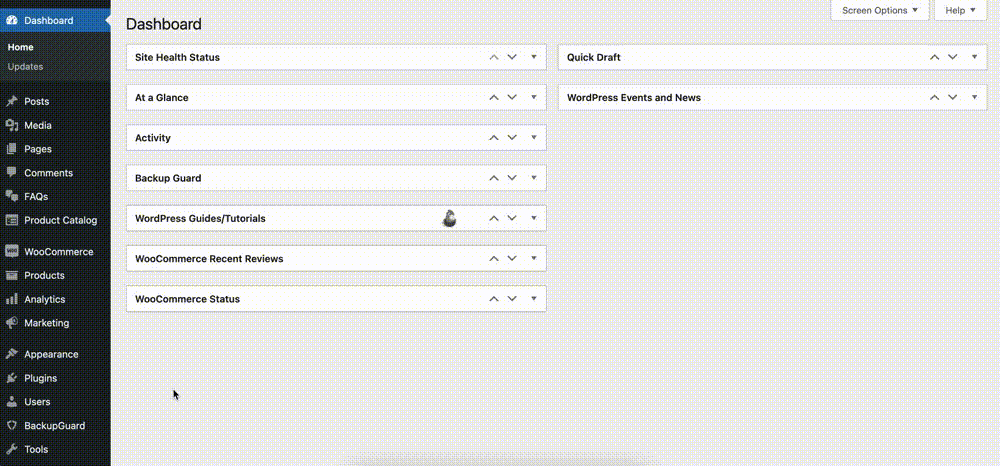 Next, click the 'View Page' link, and you should see a form that visitors can use to submit questions to you that they want answers to.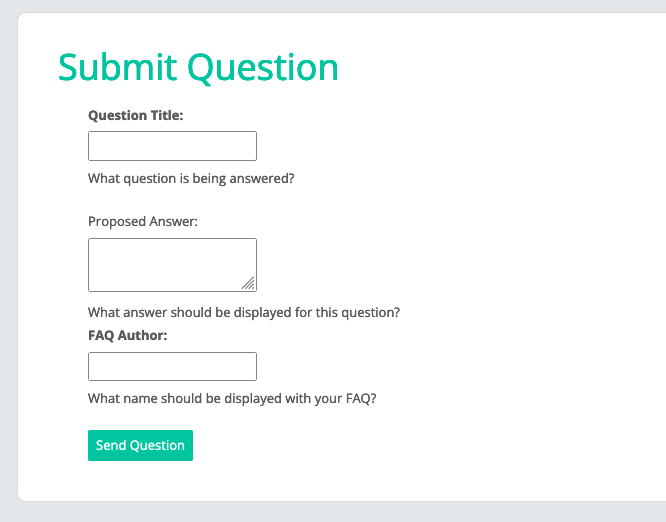 There are a number of settings specific to the [ submit-question ] shortcode, which we'll also cover. Head to the "Premium" tab of the plugin's settings page, then scroll down to the "Submit FAQ" section.
The first two settings let your visitors submit more information along with their questions, either by proposing an answer to their own question, or by filling out the custom fields that you have created for your FAQs. There's also an option to require your visitors to submit a CAPTCHA field along with their question, and one to assign visitor questions to a default category.
Beyond the appearance and function of the form to submit questions, there are 3 options that affect what happens after the question has been submitted. You can toggle on 'Admin Question Notification' if you want the administrator (or whoever is selected in the 'Admin Notification Email' field) to receive an email whenever a question is submitted, and an option to select a 'Thank You' email to send each time a question is submitted.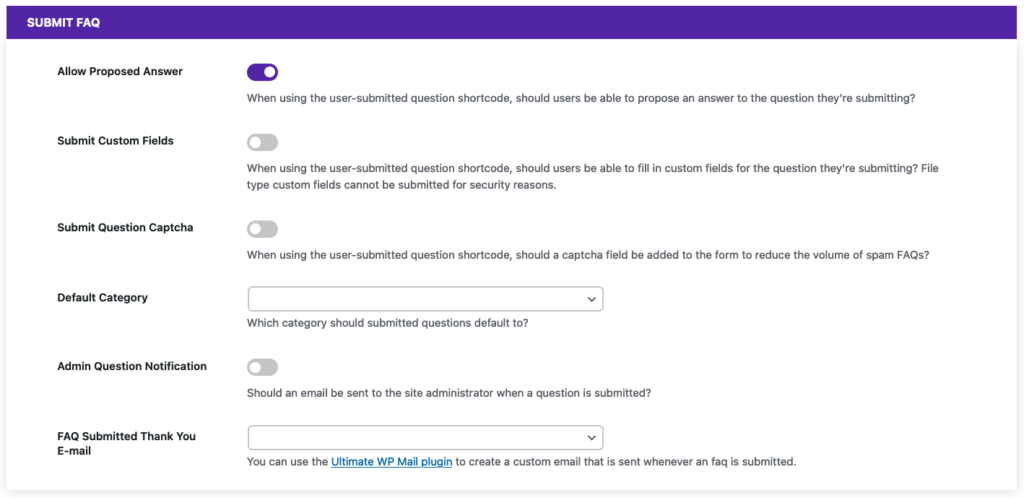 Want to do more with the Ultimate FAQs plugin? Check out the earlier posts in our features series, where we cover features like FAQ search, WP Forms integration, and all of the styling options available to our users!
Call to action box goes here