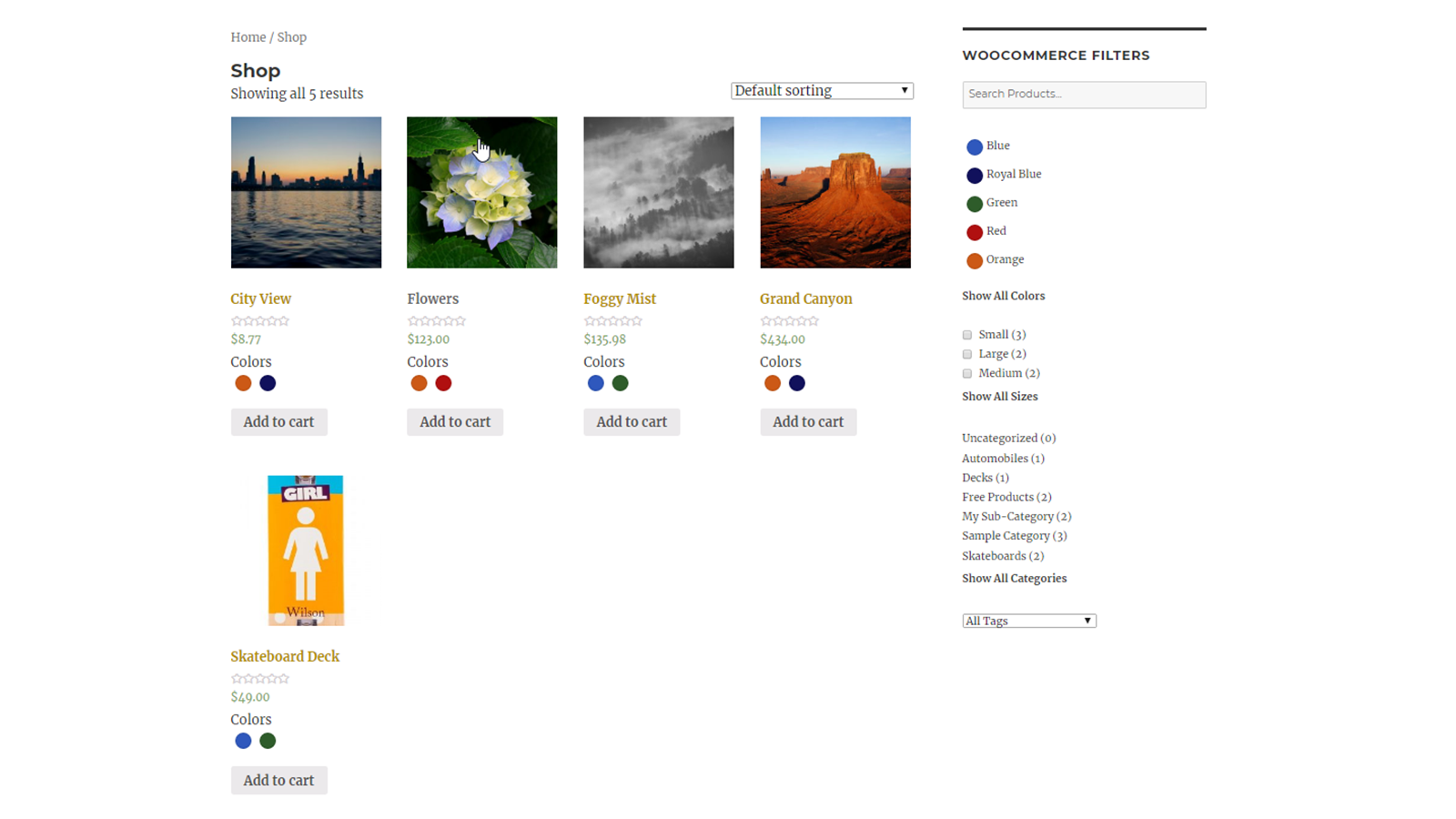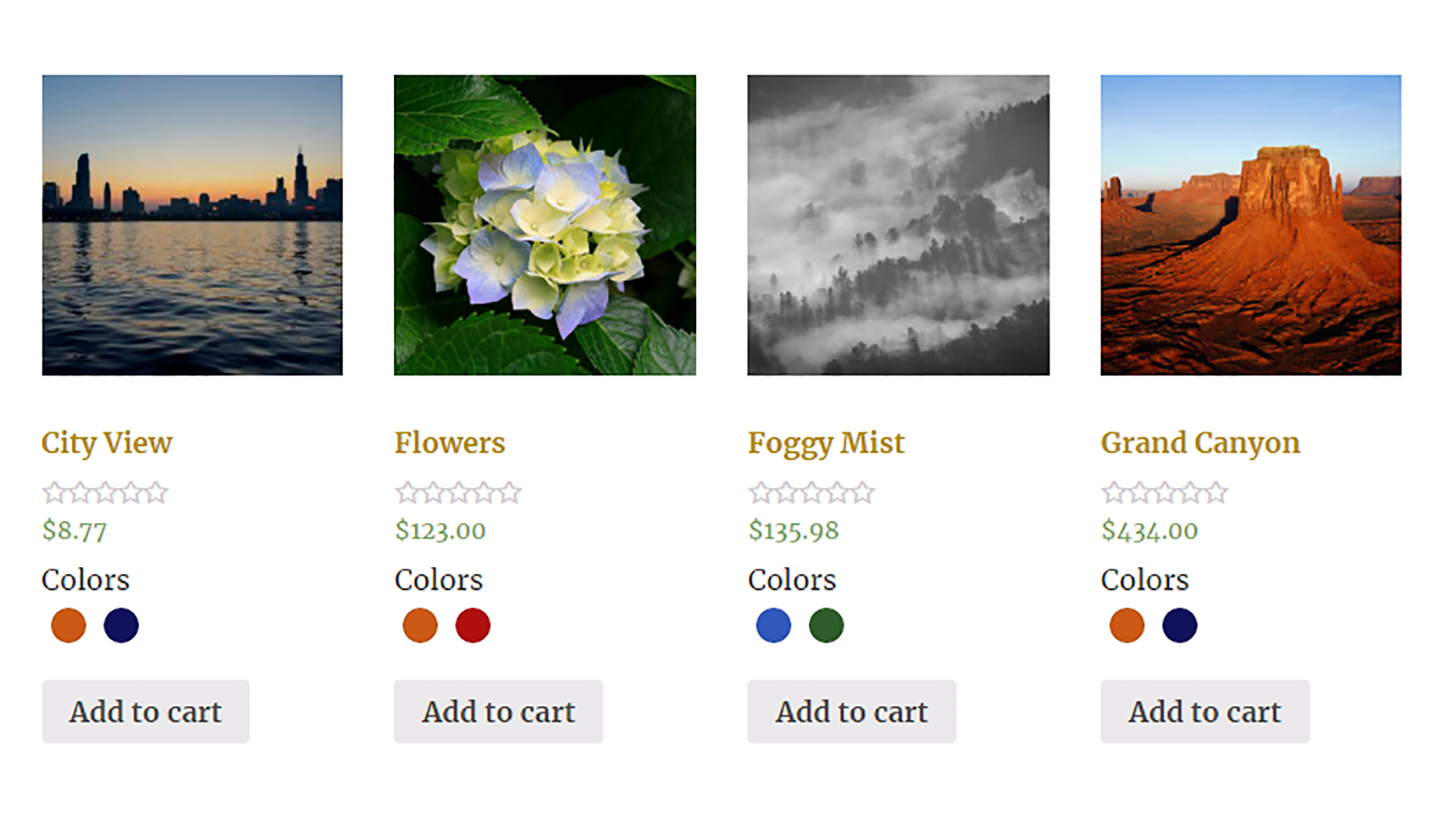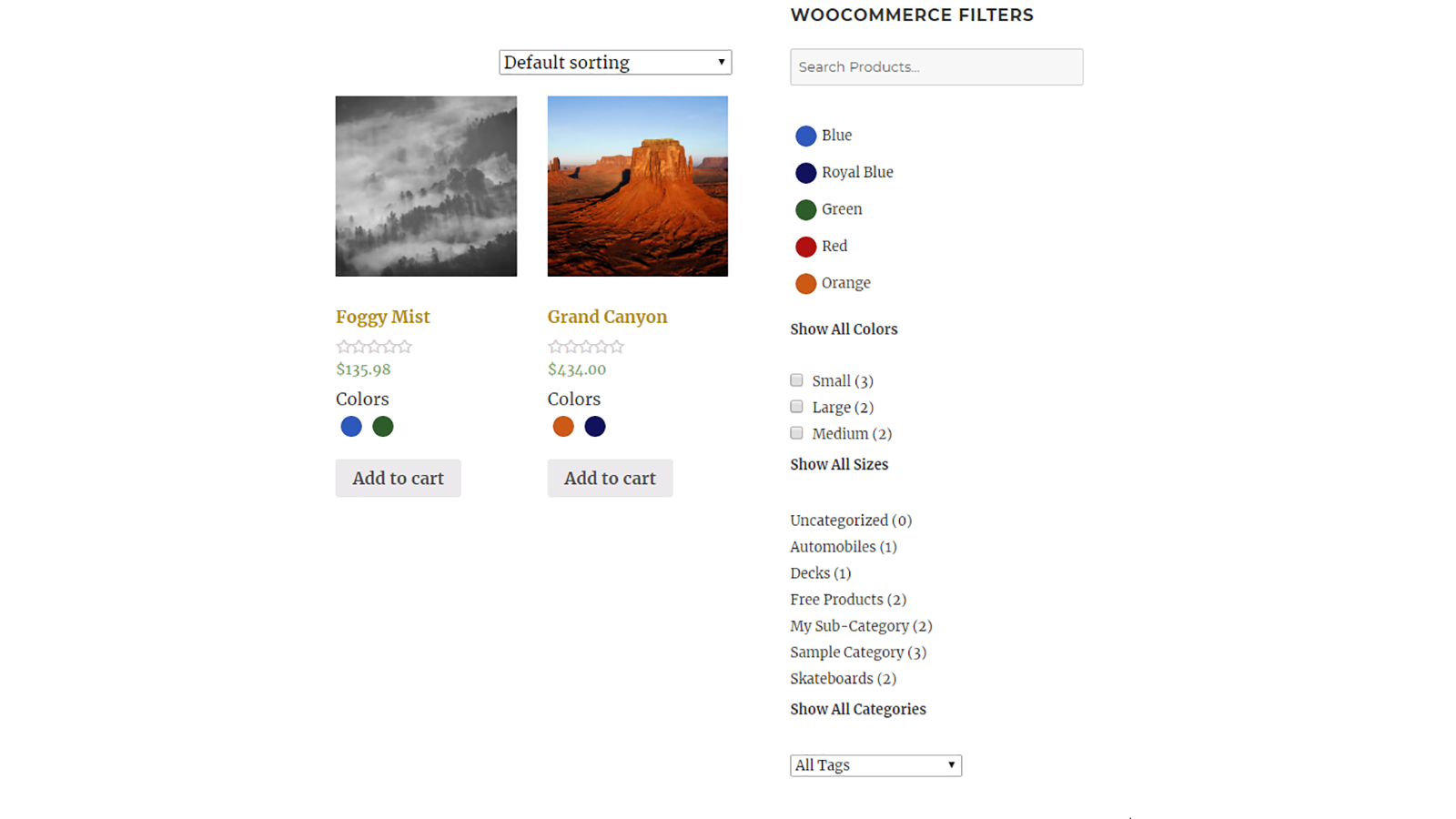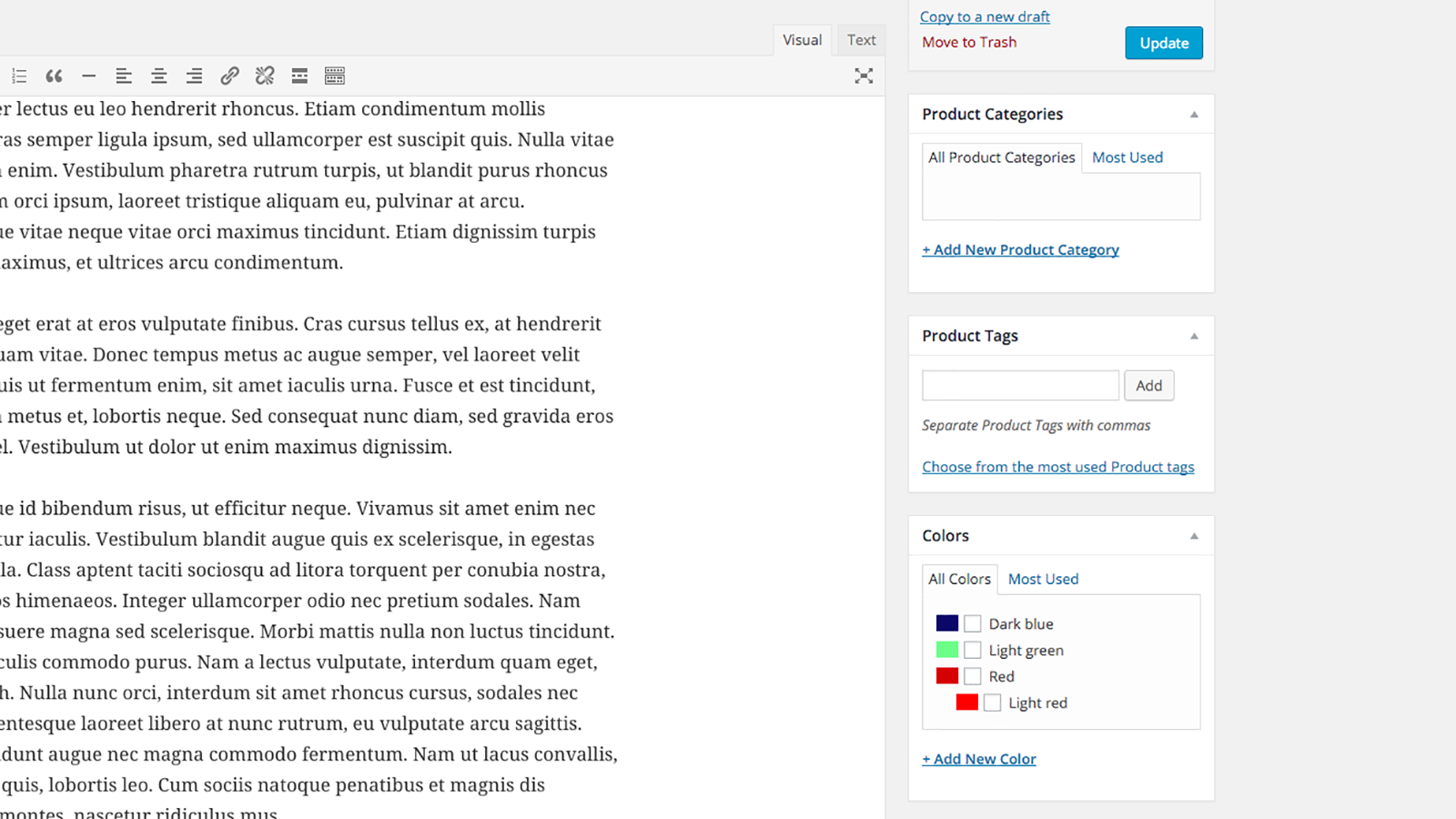 WooCommere Filters Plugin that's Simple to Set Up & Easy to Customize
Customize Color, Size and Attribute Layouts
With our WooCommerce filters plugin, you can customize the layout of each filter independently. Select from a variety layout choices for your colors (including a swatch, tiles, checklist and more), sizes, WooCommerce attributes, categories and tags. With the ability to set a different layout for each filter, including each separate attribute, you have full control over the widget and the look of your shop page.
Display Attributes Below Thumbnails
Give your customers a quick and easy way to know exactly what colors, sizes, attributes, etc. apply to each individual product by displaying this information directly below each thumbnail on your shop page. This will show below the price for each product and can be customized to suit your needs.
WooCommerce Scheduling Options
Create a schedule for when ordering/purchasing should be enabled in WooCommerce. There are further options to hide the "read more" button and/or prices when ordering is disabled and to temporarily disable ordering regardless of the scheduling settings.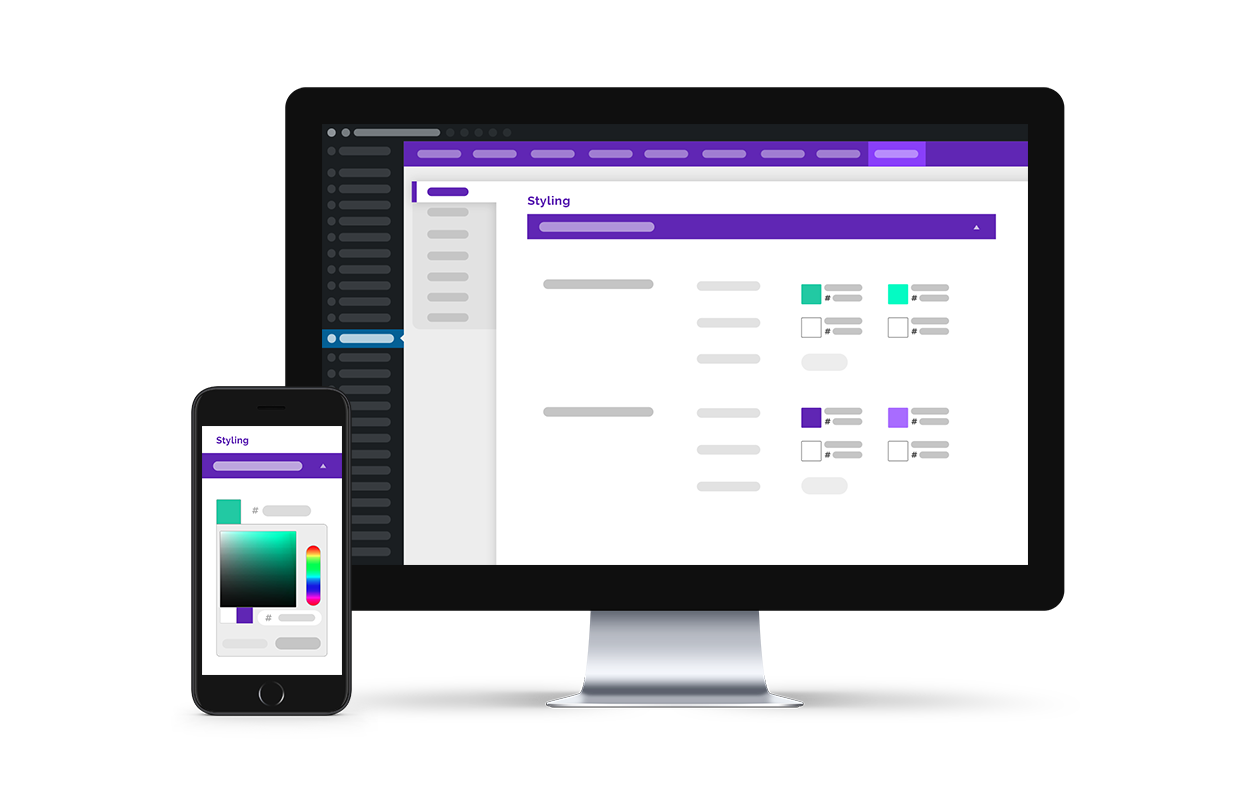 Select A Premium Plan
Increase conversions and speed up the WooCommerce buying process by at least 25% by adding in-depth filters that let your customers immediately find exactly what they want.
Free Trial and Premium Upgrade Instructions
We are proud to offer a
free 7-day trial
of this plugin. To activate the trial, just click the button below for instructions on how to download our premium helper plugin. This plugin will also allow you to insert your key to activate your full premium purchase.
Get Premium Helper Plugin
Benefits of Going Premium
Multiple Layouts/Styles for Selecting Colors
Multiple Layouts for Selecting Sizes
Multiple Layouts for Product Attributes
Multiple Layouts for Categories & Tags
Display Filter Values Below Thumbnails on Shop Page
Advanced Customization Options
Integrate with WooCommerce Variations
Display on Product Page
Labelling Options
Email Support
Get Premium
Download and activate the
premium helper plugin
and then click the "GET FREE 7-DAY TRIAL" button in the plugin dashboard.