Creating new custom fields
Creating custom fields will allow you to organize your product catalog more efficiently, and allow for a more seamless navigation experience.
To create custom fields, you need to go to the Custom Fields tab and simply add a new field. Do not forgot to set their options (slug, type, values, display and search) properly in order to prevent confusion when you will be viewing your catalog!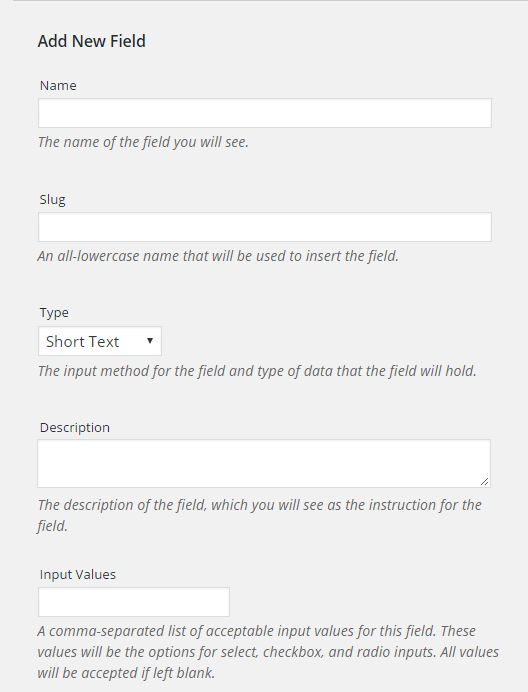 Custom fields may be shown or hidden in the sidebar. To set this, go to the Styling > Sidebar. Set the option Show/Hide custom fields as you wish.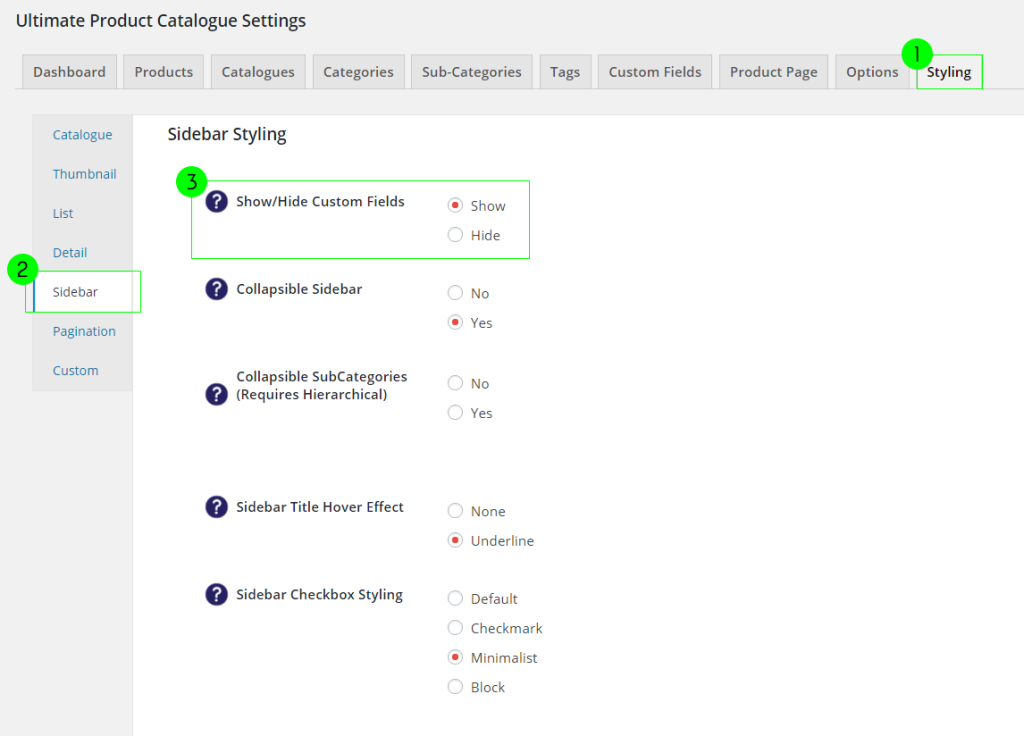 Custom fields may also be shown or not in the product page, that is the individual pages of your products (think of it as your products' profile pages!). This setting may be modified in Options > Basics > Product Page Elements. Simply check or uncheck to display/hide.



Call to action box goes here